Shopping Cart
Your Cart is Empty
There was an error with PayPal
Click here to try again
Thank you for your business!
You should be receiving an order confirmation from Paypal shortly.
Exit Shopping Cart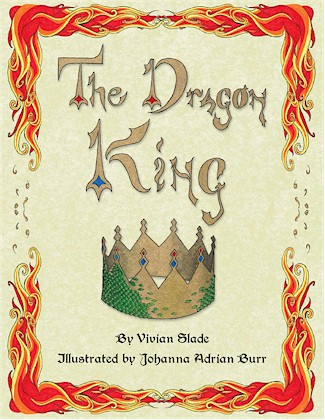 Want a chance to read and review this children's book?
50 bloggers who qualify will be receiving the above book for reviewing.
To be eligible to participate in this product testing - you must be of the following criteria:
*Be a resident of the United States
*Have a minimum of 200 followers
*Must include in SOME of your blogging entries: educational issues, homeschooling, children's illnesses and/or disabilities OR book reviews.
**You agree to write a review of the book on your blog and link to their product page.
To Be Eligible to Receive This Book for Reviewing -
Fill out the form ONLY IF you meet the criteria above
About the book as stated on Samples for Moms:
The Dragon King was inspired by 6 year old Ethan on the burn unit at Vanderbilt Hospital in Nashville, TN in 2006.  It is a fully illustrated children's book which tells the tale of young king, Ethan, who is unexpectedly forced to defend his kingdom.  Its pages are filled with rich, imaginative text and intricate letters, and images reminiscent of medieval manuscripts.  It is also an audio book comprised of narration, characters' voices, sound effects and six fully orchestrated, musical theatre style songs.
In the story, Ethan's mother asks Ethan, "...what makes a just and honorable person?"  The answer: "faith"--in oneself and what one believes, "courage"--to meet life's challenges, and "wisdom"--to see the world with understanding and appreciation. 
You can read more and fill out the form by going over to Samples for Moms.
Categories: Blogger Opps, From Me to You, July 2013
/