Shopping Cart
Your Cart is Empty
There was an error with PayPal
Click here to try again
Thank you for your business!
You should be receiving an order confirmation from Paypal shortly.
Exit Shopping Cart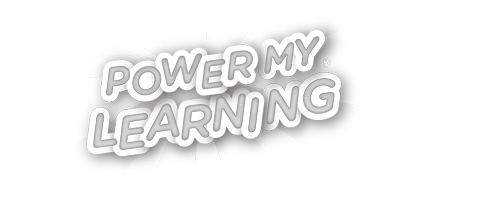 As a member of Sverve, I was given the opportunity to review an amazing site called PowerMyLearning.  The purpose of the site seems to be to prevent Summer Slide, although I've found that it's for so much more.
As stated in the description that I was given:

Summer is in full swing! Relaxing and enjoying the nice weather is great for kids, however, children who don't engage in educational activities over the summer stand to lose an average of 2.6 months of academic growth – This is called Summer Slide.
Luckily, preventing Summer Slide is now fun for your little one with PowerMyLearning.  It's a free website with everything your K-2nd grader needs to get ahead for the upcoming school year!  The site provides educational online games that incorporate things your child already loves such as trains, animals and even fashion.
I created a free account and then I let my 6 year old daughter, (who will be starting Kindergarten this year), play around in the math section.  She's been getting the hang of addition and subtraction lately and I wanted to push her a little.  I had no idea this was going to be so fun! 
She played some games and unlocked the treasure, which was a bonus game that reviewed everything we had just spent about 25 minutes learning.  We learned all about 3-D objects and 2-D shapes!  My six year old now knows the difference between a hexagon and a pentagon, an octagon and a square!  She can also identify the vertex, edge and face of a 3-D shape now!  How awesome is that?! 
My four year old also knows all this stuff now too, because she does everything my oldest does...so she was right there calling out the answers too!  That's more progress in a half hour or so, than I could have done in a few days!  I don't think I could have explained that information so quickly or so creatively!
She loved the games so much, and after she finished all the crystals and then unlocked the treasure, she was able to print out a certificate for her accomplishment!...And she can color it!
Here's a screen shot of when my daughter finished unlocking the treasure: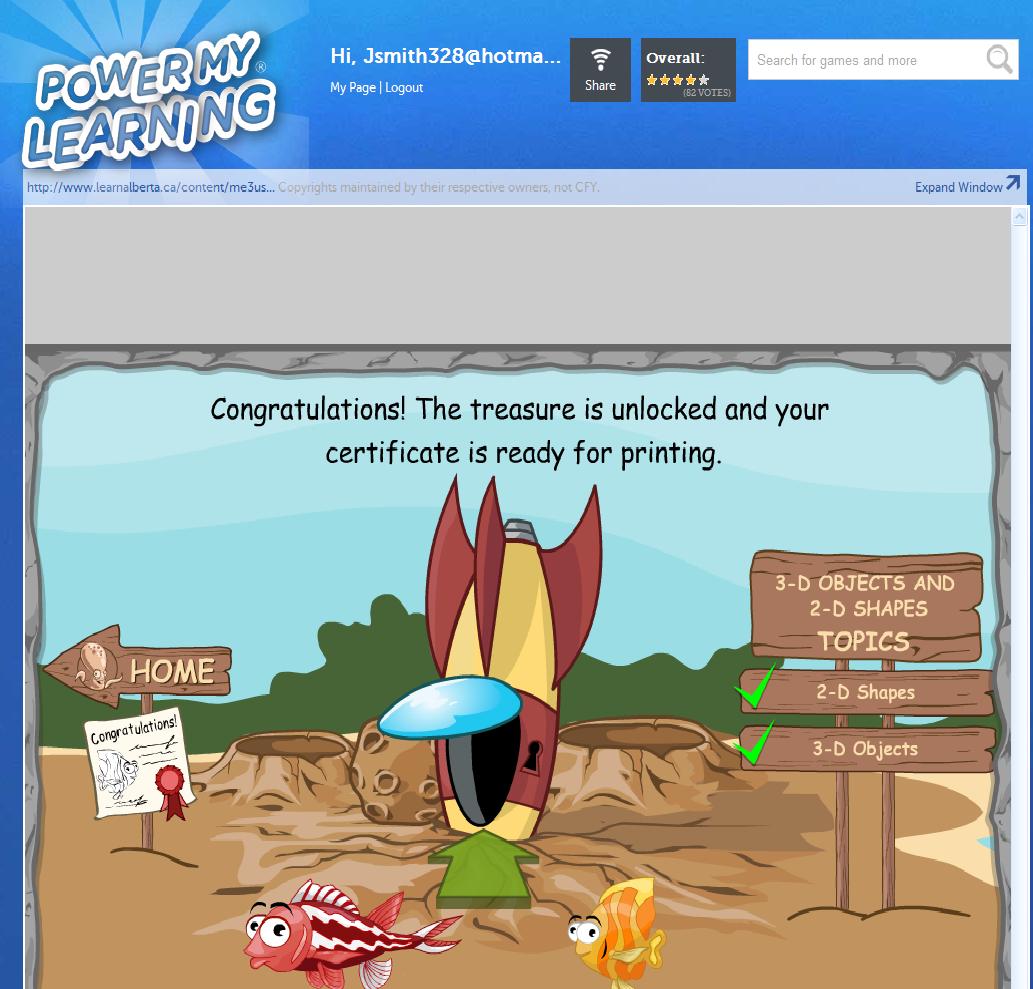 I have now created her profile, which is automatically linked to my account.  That is super nice and very easy to do.  Once you have a profile, just click where it says to add a child.  That's it.  Your child will need a separate email than you. 
There are lots of subjects with activities galore!  My kids will be spending a lot of time on this site!
You can create your free account for you and your child at PowerMyLearning.
Disclosure:  This was a sponsored post, but all opinions are my own honest opinions.
Categories: From Me to You, Reviews, July 2013
/