Shopping Cart
Your Cart is Empty
There was an error with PayPal
Click here to try again
Thank you for your business!
You should be receiving an order confirmation from Paypal shortly.
Exit Shopping Cart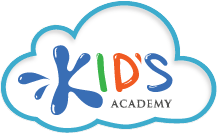 App Developers Continue to Help Teach Children Important Skills
Kid's Academy, one of the most successful developers of apps for kids has released what might be their biggest app yet. 123 Tracing is an excellent educational app designed for younger students. This cute game helps kids trace numbers and get in the habit of writing and forming these letters that they will use the rest of their lives.
The free version of the app is live and available to download via iTunes, Google Play and Amazon at:
https://itunes.apple.com/us/app/kids-academy-123-tracing-free/id613055203?mt=8
https://play.google.com/store/apps/details?id=air.mobi.kidsacademy.gp.num.tracing.lite
http://www.amazon.com/123-Tracing-Free-Handwriting-Activities/dp/B00E1HH3HG/
Kid's Academy is all about helping children learn verbal, writing and math skills in an easy and fun manner. Apps such as 123 Tracing and Bingo ABC have been top-50 educational apps in the App Store, and Kid's Academy has also brought the well-known stories and nursery rhymes The Three Little Pigs and Five Little Monkeys to life with interactive apps. The simple interfaces of the apps allow children to take the reins and play on their own, but the sing-a-longs and other activities are perfect for parent or teacher engagement, as well. Research has shown that singing along with nursery rhymes has cognitive and physical benefits for children. Not only are children learning new words and the context in which to use them, but strengthening tongue and mouth muscles at an early age will help with pronunciation skills.
What I think about 123 Tracing

I downloaded the app on my Kindle Fire for my kids to try out. 
I, of course, try out every app downloaded first to make sure they will be learning something.  I have a non-negotiable rule in my house concerning the kids and the electronics they use:  If they play on an electronic device, such as the Kindle Fire, Xbox 360, etc., they must be doing something educational or informational.  My 4 kids are ages 6, 4, 3 and 1.  I want them to learn to use digital media and electronic devices to an advantage, so that they learn early in their life, exactly how valuable these sorts of things can be and how to use them to better themselves and expand their knowledge.  I hope this action plan will set the path for them to use technology to grow intellectually.
The app was so much fun and teaches the kids things that we already practice at home.  That's especially great for us, because now we can do the same activities as usual and use less paper doing it.  The app also allows them to practice that aspect of their learning while we are out running errands, on road trips, etc..  I try to make everything a learning game and my kids love it, but it can be quite time-consuming.  I have to always be thinking of the next game and stay on my toes, looking for the next (new) learning opportunity.  This app allows me to have a little more downtime as far as that goes.  I love that it's tracing.  I love that it's not just games or something they watch...They have to participate and interact with the app.  That's a BIG plus in my eyes.
My kids love this app and play it all the time now.   It's been about an hour already this morning, since they turned it on and they still haven't looked up from the Kindle Fire...lol.  They're actually taking turns as well!  Score!  As far as apps for kids go, this is one of the best!
About Kid's Academy Company
Kids Academy is an early childhood education start-up specialized in development apps for major mobile markets: App Store, Google Play and Amazon. The rapidly growing company is bringing value through education for children aged 2 to 6 teaching kids numbers, upper- and lower- case letters, word-letter associations, phonics, and spelling, and brings them endless fun and excitement through play activities.  Founded in the end of 2011 with the first application released in July 2012, Kids Academy has six nice apps and recently reached 2 million downloads. The apps developed by Kids Academy received dozens of positive reviews and were top rated by Children's Technology and Parent Reviews. Interactive ABC by Kids Academy was featured by The Guardian in mobile tech review.
For more information, please visit:
Website: http://www.kidsacademy.mobi/
Facebook: https://www.facebook.com/KidsAcademyCompany
Twitter: https://twitter.com/Kids__Academy
NOTE:  If you go over and check out their facebook page, you see that they have a sweepstakes going on right now through Dec. 25th for an iPad Mini!  They'll announce the winner the day after the contest ends! Pretty sweet, right?!
Disclosure:  This was a sponsored post from Kid's Academy and Sverve.  All opinions are honest and are my own.
Categories: From Me to You, Reviews, Nov. 2013
/