Shopping Cart
Your Cart is Empty
There was an error with PayPal
Click here to try again
Thank you for your business!
You should be receiving an order confirmation from Paypal shortly.
Exit Shopping Cart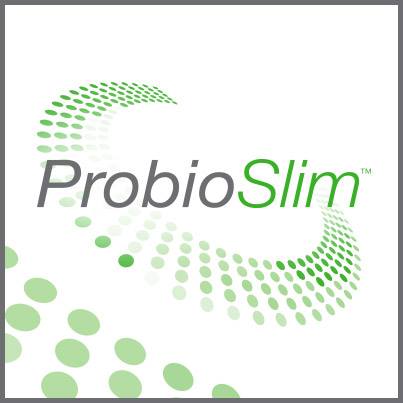 As a member of Blog Meets Brand, I have been given the opportunity to work with ProbioSlim, which are natural weight loss supplements that help you look and feel great with an innovative combination of probiotics and natural weight loss ingredients.
I know what you're thinking...does probioslim really work?  Yes, it does!  I had about 5 or so pounds of 'pooch' stuck on my belly when I started taking my sample from them.  Here it is, just 7 days later, and I've already lost that 5 pounds!  I'm still taking the rest of the sample to help maintain my weight now.  And yes, I will be continuing my order after my trial ends!  I love it that much!
I'm not usually one to endorse any kind of weight loss pills for women, but I received the sample and promptly read the entire bottle to see what I was dealing with.  I have to say, I was pleased.  ProbioSlim did a great job of surprising me with some awesome facts about their product!  Such as:
ProbioSlim helps you look and feel great with an innovative premium formula by combining one of the most efficacious and resilient probiotic strains available
It has advanced weight management ingredients for holistic healthy living 
It contains the innovative compound LactoSpore helps ease digestive symptoms and is paired with a powerful green tea leaf complex to help you lose weight as part of a reduced-calorie diet
Here's what the bottle looks like when I got it: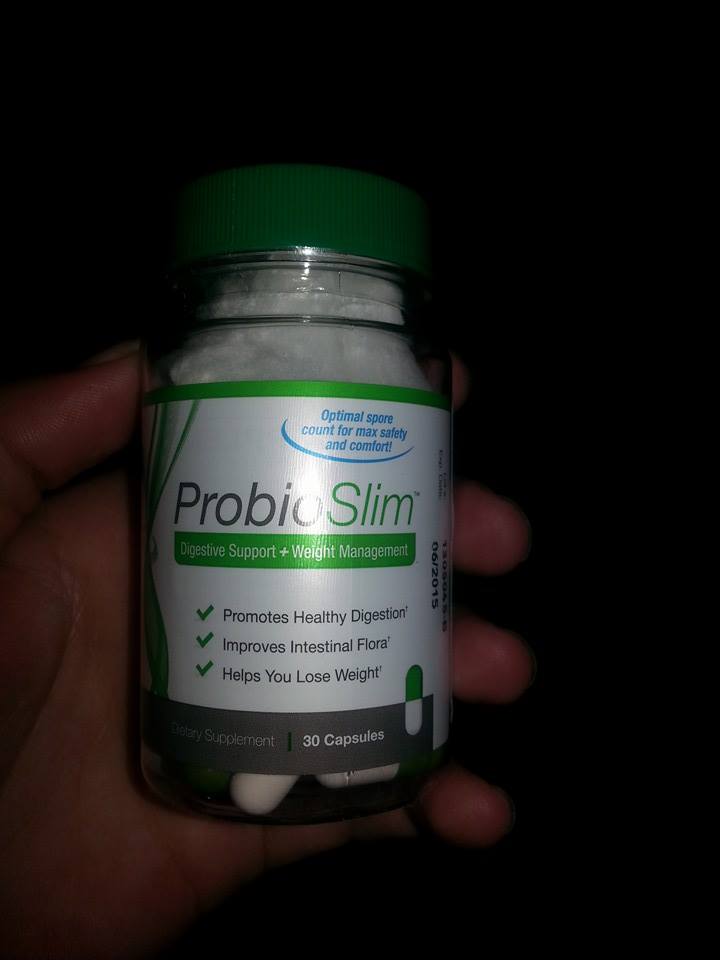 Everything on the bottle is pretty clear-cut and easily understood, which I like a lot. 
I love that it improves intestinal flora, which helps reduce the proliferation of harmful bacteria, and promotes healthy digestion.  LactoSpore is scientifically designed to survive the harsh environment of the stomach to provide maximum digestive benefit.  It even helped with the digestion of all the cheese I eat.  I love cheese on just about anything, so I end up with a little problem...you know what...but not anymore.  My stomach doesn't get upset at all now and my bathroom time is back down to the 1 or 2 minutes that it used to be.  Talk about relief!

Caffeine that's in it, delivers a little boost of energy and helps control your appetite, so you get to experience clean and efficient fat burning.  How cool is that?!
It's so easy to take, too...just take one with breakfast and one with dinner and that's it!  I usually take vitamins anyway, so it was already part of my daily routine.  I also found out that it's great for bloating as well!  That's great news...especially when you are trying to fit into your favorite jeans at that time of the month.

I also love that's it's made right here in the USA...Boston to be exact. 

I have also been given the chance to offer you guys a risk free 14 day sample of probioslim digestion!  With no obligation, how could you not try it?  Ready to be on your way to a better you?  Check out and get your trial started now!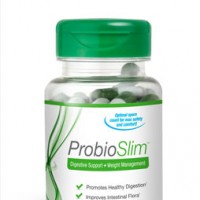 What are you waiting for?  Get on track to a new and better you!  Shed that last 5-10 pounds of fat from your pregnancy or whatever your case may be.

Disclosure:  This is a sponsored post, but all opinions are my own.

Categories: Good Deals & Coupons, July 2014, Reviews
/