Shopping Cart
Your Cart is Empty
There was an error with PayPal
Click here to try again
Thank you for your business!
You should be receiving an order confirmation from Paypal shortly.
Exit Shopping Cart
New Technology Slashes Electricity Bills for Texans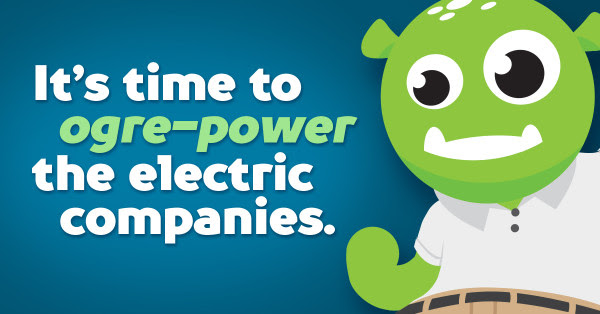 This is a sponsored post, but all opinions are my own.
Many Texans, myself included, are so super tired of your electricity bill running through the roof and gouging your pockets where you keep all your hard-earned money. I know this feeling all too well...with bills up to $400-$500 every month in the high months. It can be hard for the average family to keep paying these types of bills. Well, there is an alternative out there, (if you're not in a regulated area). I was fortunate enough to be included in a sponsored post for a company called Energy Ogre.

If you live in a deregulated market in Texas (and millions do), there is a new technology company that is helping people save 40-60% off their energy bills. Sadly, this is not the case for me. I live in a regulated area...so I don't have any options unless I want to move to a different city. BUT...those of you who don't live in a regulated area, are so lucky. Just keep reading...you guys are going to love me after reading this!
I know. I know. You're skeptical. You don't like change. You think it's too good to be true. My husband is the biggest skeptic I know, and he's pretty hardcore about it, but even he is open to entertaining the idea of moving. With savings this significant, it sure seems like it would be worth it.
We all know the proof is in the pudding, right? So here's what I'd like to ask you to do...
First, take just a few minutes and use this savings calculator to learn what you could be paying based on your usage. Energy Ogre is a one-of-a-kind technology company. The technology scours the current offers in Texas and finds the best deal for you. Homeowners, apartment renters, business owners are all saving some SERIOUS money.
Important Note: Energy Ogre is NOT an energy provider and the company doesn't get paid by any energy provider for preferential treatment. They only find the best deal for the end consumer. They are a highly rated company with 5.0 reviews.
I did start the sign-up process to see how it would be for you guys. You just enter your basic information along with a little info about your electric company. I had a bill handy, so I went ahead and filled out the meter number. The second page is where you let them know some of your preferences, including whether you want to enroll in renewable (green) products. You'll also let them know if you're under contract with your current company, and list any providers that you would rather not work with. There are only 3 simple pages to the sign-up process. Here's a screenshot I took of the second page: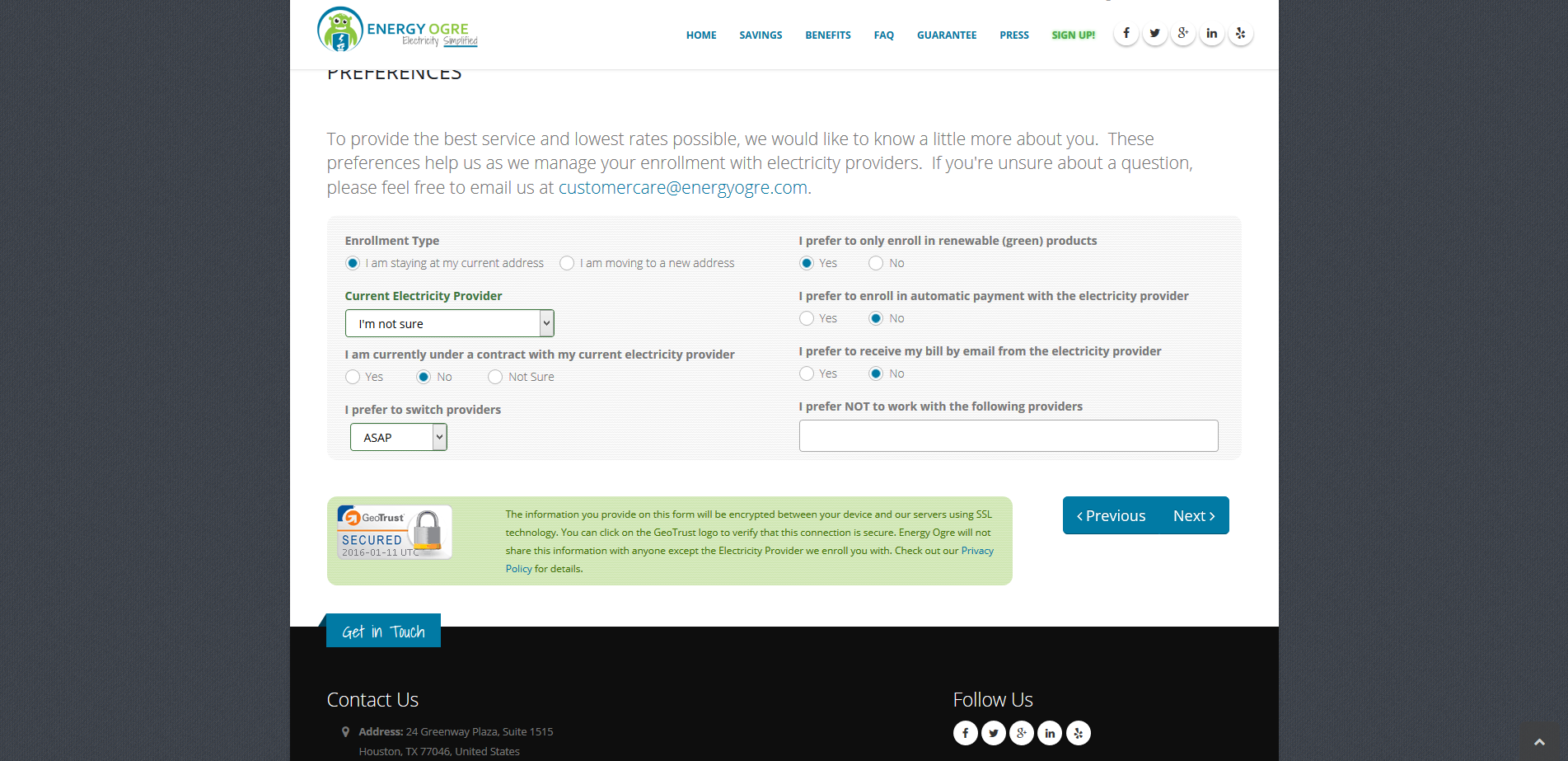 After using the calculator and learning how much you can save, you have the option to pay Energy Ogre $10 a month to become your "administrative assistant" and make changes on your behalf. This takes the hassle out of dealing with your energy providers and you just sit back and save big money!                                  

Check out what the press is saying about Energy Ogre!
Here are a just a few reviews that you can read on their Facebook Page:
Alisha: "My bill got up to almost $200 a month in the summer in a small one-bedroom apartment. Now my bill has never been even close to $50 a month. I am so happy and thankful for this company who helped me save some much needed money for other bills!"
Bernie: "Went with Energy Ogre 3 months ago, previously w/TXU for years @ .095 / KWH - bills ran anywhere from $160 - $300 - first three months w/ Energy Ogre - bills were Sept - $49, Oct.- $59, and Nov.-$57 - and we're an all electric house."
Adam: "Energy Ogre is the best! I got out of a contract with an early termination fee and still saved lots of money!"

"Houston-based Energy Ogre's focus is on electricity but at its heart, this is a technology company that uses analytics to find a rate that fits their clients' demand profile." via Houston Business Journal
Kathy: "Got my first bill after signing up with Ogre and my bill dropped from the high $200s to $85! I was in shock .. but very happy!"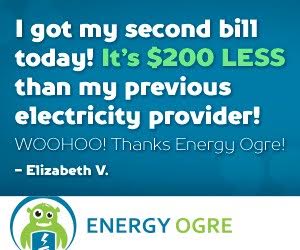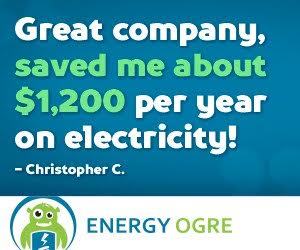 The personnel behind Energy Ogre have been involved with the Texas electricity markets since well before they deregulated in 2002. This group has built power plants, scheduled fuel and electricity and even owned and managed Retail Electricity Providers in the recent past. In 2013 they decided to create Energy Ogre to help end use customers fully unlock the benefits of the deregulated electricity markets.
So, what do you think? Worth a look? I should say so. There's a lot of potential savings at stake! After you do the savings calculator, comment and let me know what your estimated savings were...I'd love to hear the results!
Categories: January 2016, Good Deals & Coupons, Reviews
/